Coping in the Crisis - The Coronavirus Isolation Diary
---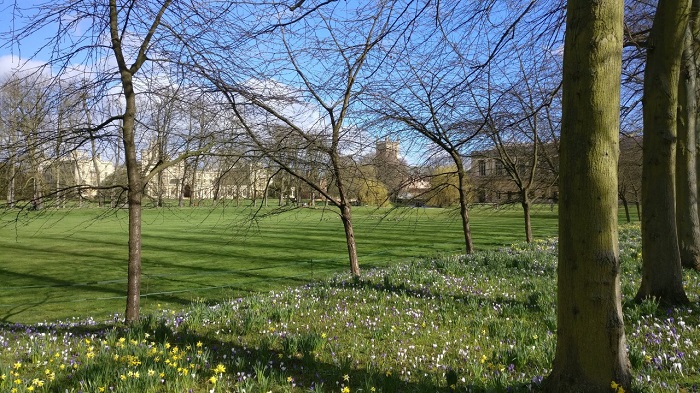 Day 1 of 14
John Gourd, Chief Executive Officer at Cambridge Network, documents his thoughts during the coronavirus outbreak.
Well, that's the first day of the two-week lock-down out of the way – imposed due to our son's 'continuous and new' cough - and the first day of the Cambridge Network's working from home policy.
I think it's vitally important that we all work together to get through this period and come out the other side in as good a shape as we can.
The Network is in a fantastic position to be the conduit for the wonderful ideas being generated by our membership and beyond.
I am hoping that my daily blog will give you all some ideas, thoughts and potential solutions to some of the issues and problems we are facing.
So, my reflections for today, in no particular order;
I've been genuinely impressed by the enthusiasm of the #cambridgecommunity to get through this and help each other – be that supporting local, independent, businesses or the vulnerable within our communities

The wonderful team at the Network is eager to support not just our membership, but any business in the area. We are hosting our first free of charge on-line seminar tomorrow with Simon Hall on the importance of Crisis Communications and have put on a second session due to the high demand.

We're going to host a series of free on-line seminars over the coming weeks – covering what we believe are the key challenges, but we really want to hear from you for more ideas.

 We've adapted well to home working but it's not without its challenges, we need to make sure all of us look after each others' wellbeing. Slack has really helped us keep in touch and we have a channel dedicated to chat, which we are keeping light-hearted. Will this period change the face of office-based working forever? Let's not forget the welfare of those who can't work from home.
A few thoughts to finish today's post;
How can we connect those who are currently unable to work in their usual job with those local companies that need staff?

Have all business owners informed their insurers that their offices are no longer occupied?

How do we help small independent businesses establish local delivery networks for the self-isolating households?

 Is it really possible that our pet cat sleeps for 22 hours a day?
 
Until tomorrow – stay safe.
John
Cambridge Network is a membership organisation based in the vibrant high technology cluster of Cambridge, UK. We bring people together - from business and academia - to meet each other and share ideas, encouraging collaboration and partnership for shared success.
Cambridge Network Limited