The work that Prof James Elliott and his team at the Dept of Materials Science & Metallurgy are carrying out is part of a project entitled "Smart Sustainable Plastic Packaging from Plants" which aims to supplant the widespread use of fossil-derived plastics with materials made from naturally derived sources, such as wood (cellulose) and plants (sugars). These materials will degrade more easily in the natural environment, and result in no additional carbon being returned to the biosphere. By assessing the impact of switching to cellulose and plant-derived sugars and making better use of waste products from food and forestry industries, we will explore the trade-offs between the benefits of plastic packaging and the impacts of its production and disposal. 
About Prof Elliott
James Elliott is Joint Head of the Department of Materials Science & Metallurgy and Professor of Macromolecular Materials Science in the University of Cambridge. He leads an internationally recognized research group on polymeric membranes, carbon nanotube fibres and composite materials. As Principal Investigator on a NERC grant "S2UPPlant: Smart Sustainable Plastic Packaging from Plants" he directs a team working on the production and characterisation of biocompostable films based on cellulosic materials for plastic packaging. He also sits on the Executive Committee of the IoP Polymer Physics Group and is the Director of the EPSRC CDT in Computational Methods for Materials Science.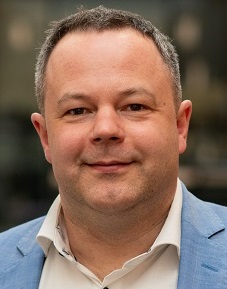 Timings 
4.30pm: Registration over coffee
5.00pm: Talk, followed by Q&A with Prof James Elliott
6.00pm: Networking over a glass of wine / juice
6.30pm: Event closes
 
These events are run termly by the Maxwell Centre and Cambridge Network and are aimed at an industrial audience to highlight cutting edge research with industrial application in the not so distant future.
To book:
This event is FREE to anyone to attend but prior booking is essential. Please register by clicking "Book Now"
Key Contacts:
You can also contact engagement-coordinator@maxwell.cam.ac.uk or Louise.Rushworth@cambridgenetwork.co.uk
Please follow @CambNetwork and @Maxwell_Centre and tweet about this event using #CNMaxwell #cnevents