US2U Consulting attends trade mission to Qatar with UK DIT
---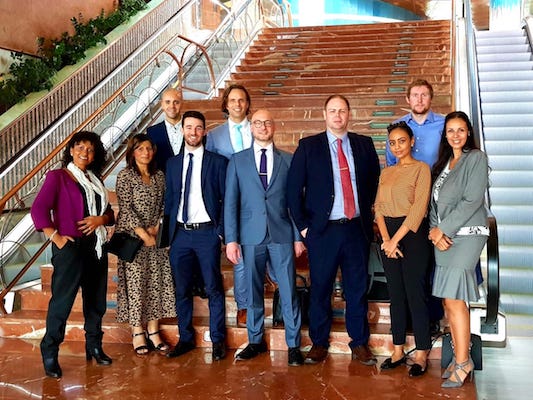 US2U Consulting visis Qatar on a leadership development trade mission with the UK Department for International Trade (DIT).
US2U Consulting was pleased to participate in a UK DIT trade mission to Doha, Qatar on 9-10th December.
The trade mission focused on the arena of Leadership Development, in line with the objectives of the Qatar National Vision 2030, and US2U was joined by several other businesses to meet with various Qatari companies and organisations to explore exporting opportunities within the country.
US2U Consulting was represented by Rachel and Kerwin Blackburn, who met some fascinating people and gained some great insights from the meetings.
Reflecting on the mission, Rachel commented,:"It's been great to come back to Qatar and further explore opportunities at an exciting time for the country, with Qatarisation and the Qatar National Vision 2030, and with excitement already building for the World Cup in 2022."
Kerwin said: "This has been my first visit to Qatar and it's been a fantastic opportunity to learn about the country's culture and national objectives, and to learn about how US2U Consulting's services can contribute."
As US2U Consulting often uses Belbin Team Role Profiling as part of its leadership development solutions, it has partnered with Belbin Associates to offer taster sessions for any Qatari organisations wishing to learn how this tool can help to make a positive difference to individual, team and business unit performance.
View the promotional flyer 'US2U Consulting - Leadership & Management Training and Executive Coaching for Qatar' >>>
To read more information, click
here.
US2U Consulting is a forward thinking Management Consultancy offering key solutions which make for better business practice and management in any organisation. Our successful growth has been built on the ability of our Consultants to achieve results, and the reputation this has created with our clients.