The economic impact of COVID-19 and what kind of recovery might we see? [Webinar]
For this Cambridge Network webinar we're pleased to welcome Richard Lewney, Chair of Cambridge Econometrics, who will shed light on the economic impact of the COVID-19 crisis and what the recovery might look like from a global and UK perspective.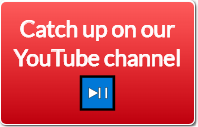 Richard's insight is based on analysis carried out by the company since March (which includes 'Strong demand for healthcare services to drive uk employment growth' and 'green stimulus package together with a VAT rate cut could lead the UK out of recession in 2021) and includes a unique study of home working by sector and profession.
"The company enables in-depth objective modelling and analysis to really flourish. We address some huge long-term policy issues that cut across many disciplines. I enjoy the challenge of interpreting clients' questions and finding the best empirical method to tackle them."
Cambridge Econometrics is a leading independent economic consultancy. Our analysis and insights are used by clients around the world to inform policy decisions about pressing challenges to society. The CE Group employs 50 people at our companies in Cambridge, Brussels and Budapest. As the trading arm of a charitable trust, we're driven by a desire to make a difference, not just a profit. We provide economic and policy research in areas that we are interested in and that make a difference to people and the natural environment; the Financial Times lists us as a top Management Consultancy (2020).
The session will take place at 11am - 12pm on Thursday 18th June. Please sign up to take part! Participants will be sent a link to join via Zoom prior to the start time.
To attend:
Members: Any Cambridge Network member may attend free of charge (if your company is listed in our Directory, then you are a member). Please log in first to receive your member discount, and then return to this page and sign up below. Alternatively, please drop sara.baxter@cambridgenetwork.co.uk an email and she will book you on.
Non-members: Non-members may also attend this session at a fee of £10+VAT. You may wish to join as a member from £50+VAT and come along to many other events for free or at member rates!
You may also like:
24th June: The Markets, what's next? Responsible investment? with Kleinwort Hambros
Cambridge Network is a membership organisation based in the vibrant high technology cluster of Cambridge, UK. We bring people together - from business and academia - to meet each other and share ideas, encouraging collaboration and partnership for shared success.
When
June 18th, 2020 11:00 AM to 12:00 PM
Event Fee(s)
Webinar fee non-member: £10.00
£ 10.00

+ £ 2.00 VAT