Are you sitting comfortably? [Webinar]
Many of us have been working from home for a while and may be developing aches and pains from sitting for hours at kitchen tables, the corner of the living room, back bedrooms…anywhere you can perch at a laptop. This webinar will give you the tools to help you to sit comfortably and relieve those aches and pains.

The overall objective of this session is to help attendees make the most of their individual working environment and ensure their lifestyle is the best workable solution. It is led by Will Rhys-Davies from PostureWorx who will show and help you to practice exercises that relate to dysfunctions caused by sedentary desk-based work and lifestyle. Within a 45-minute session he will run through actual exercise demonstrations and individual Q&A to give you confidence to look after your wellbeing while working from home.
This session will cover:
What causes poor posture and muscle problems

Modern screen working and its effect on the body (especially from Home)

Best solutions for workstation set-up

Tips to reduce neck and back pain

Effective Exercises – Demo and Practice
About Will: I am an expert in Workstation Assessments, MSK Dysfunction, Corrective Exercise and Rehabilitation. These skills, knowledge and understanding give me the best tools to help you and your employees. The Team - PostureWorx - Meet the team
The session will take place at 11am - 12pm on Tuesday 2nd March. Please sign up to take part! Participants will be sent a link to join via Zoom prior to the start time.
To attend:
Members: Any Cambridge Network member may attend free of charge (check for full membership in our Directory). Click on Book Now, then click the login link on the next page to receive your member discount. Alternatively, please drop sara.baxter@cambridgenetwork.co.uk an email and she will book you on.
Non-members: Non-members may also attend this session at a fee of £10+VAT. You may wish to join as a member from £50+VAT and come along to many other events for free or at member rates!
Image by thedarknut from Pixabay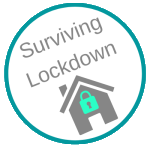 This event is part of the Cambridge Network #SurvivingLockdown series, to help you and your business cope
Cambridge Network is a membership organisation based in the vibrant high technology cluster of Cambridge, UK. We bring people together - from business and academia - to meet each other and share ideas, encouraging collaboration and partnership for shared success.
When
March 2nd, 2021 11:00 AM to 12:00 PM
Event Fee(s)
Webinar fee non-member: £10.00
£ 10.00

+ £ 2.00 VAT